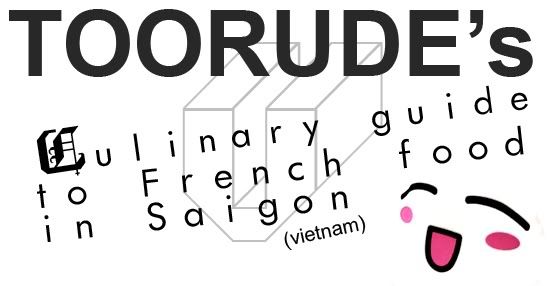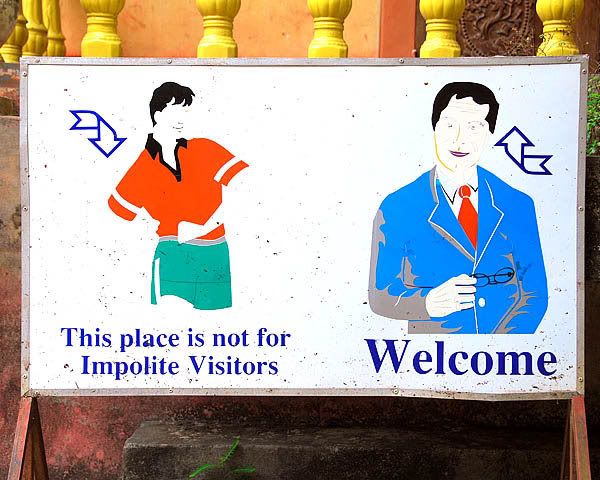 I got sick from food poisoning
a lot
this past summer in Vietnam. Despite this, I can't seem to get over how excellent the French restaurants were in Ho Chi Minh City. You probably won't head to Asia for a couple of French meals, but given the history of Indochina, French cuisine has been integrated into meals of the Vietnamese. High-quality ingredients paired with cheap Southeast Asian prices are pretty sweet for a Westerner who had missed her European food at the 2-month mark. If you're in HCMC for a long haul like I was, check out the following restaurants a la Français.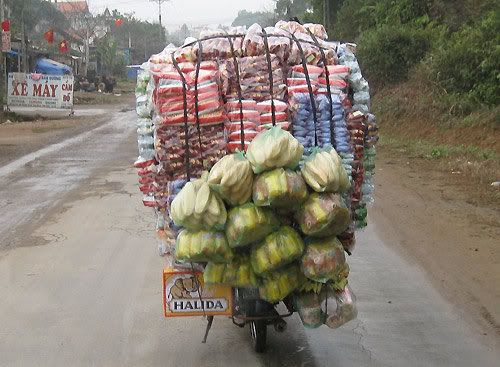 Typical means of transportation in Vietnam: motorbikes
The Refinery
Vietnam was colonized by France around 1784. As a culinary result, French cuisine impacted Vietnamese styles of cooking all across the board. The Refinery is a hidden restaurant in the deep alleyway-courtyards of Saigon. Although the view is covered by high rise buildings, it's a good place to get away from the city smog and people. The restaurant
actually
used to be an abandoned refinery at some point. Meals are pricey for Vietnamese standards; expect to pay around $14 for chicken breast, roasted vegetables and mashed potatoes – a meal I could easily have made myself. Check this place out for its ambiance and bring your friends out for the patio. Don't forget to go dancing at Vasco's next door afterwards.
74 Hai Ba Trung, District 1.
Le Jardin
Le Jardin is attached to the French Cultural Centre of Saigon (
IDECAF
) and hosts
the
cheapest place to eat high-quality French food in the city with dishes going for around $7, plus the wine. The French must really appreciate green spaces because there are tons of plants and grass patches around this area, making for a peaceful getaway from the noisy streets. Not only was Le Jardin two minutes away from my apartment, but the price was something I could not get over.
31 Thai Van Lung, District 1.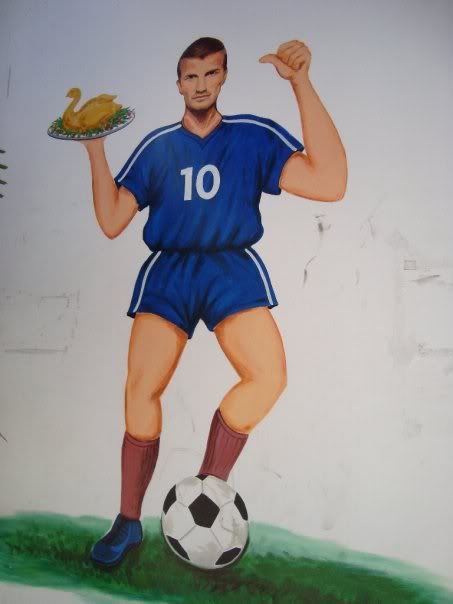 David Beckham-esque celebrity endorsements for chicken

Ty Coz
Yet another hidden French family-owned restaurant, and possibly the best French food in Southeast Asia! A three-course meal in this home-away-from-home cost around $14 which is a steal of a lifetime. Many of the ingredients are imported, especially the delicate French raw oysters. The French waiter from Lyon explained the entire menu to us which took around 15 minutes; apparently the menu changes daily/weekly. I love fixed price with tons of options. I would kill to come back here and stuff myself into a comatose state. Incognito at first, Ty Coz is located inside of an apartment on the second floor (if my memory serves me correct) at
178/4 Pasteur in District 1, right by the cathedral.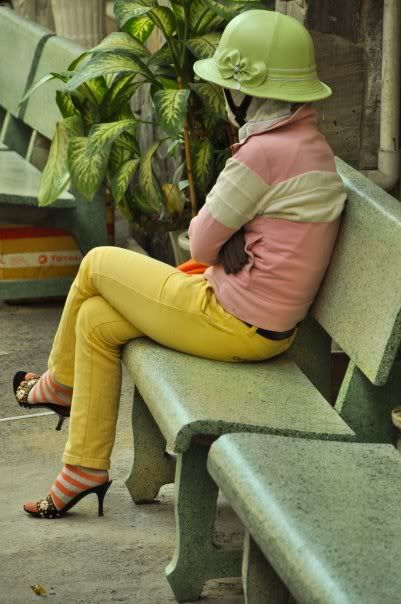 Typical Vietnamese streetwear. NO SUN!

Fanny's
From what I've heard, Fanny's is a French-owned ice cream chain. I haven't seen it anywhere else in the world, but damn, I wish I had one in my backyard because it is so stupendous. Fanny's has the craziest flavours like young rice which tastes like rice pudding), chocolate chili, passion fruit, avocado, vanilla macadamia nut, ginger (!!!) and cinnamon. Where can you find cinnamon ice cream in Toronto? Because it's in my TOP 5 BEST ICE CREAM FLAVOUR category. If you are in the area, check out T3 in the Temple Garden building right next door for some of the most intense and delicious DIY barbecuing you'll ever do.
29-31 Ton That Thiep, District 1.