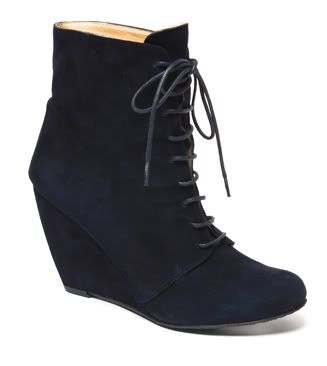 Some people do drugs to escape from their lives. I look at shoes online. It takes me away from my daily worries and responsibilities. I ignore more important things in life while window shopping online. What's worse is that, when I do find a shoe I absolutely adore, it never comes in my size, or it's too freaking expensive, or the shipping and customs cost is outrageous. Shoes will always be expensive though.
My main problem is the sizing. I'm a size 7. Most women are. You think that all the shoe companies in the world would manufacture more size 7's knowing this about women, but they fail to do so. Finally, I see the shoe I've been eyeing for months on sale at the websites of
Urban Outfitters
,
ASOS
or
Zappos
. But is it a size 7? No way in hell! The world needs more size 7 shoes. There should be companies
solely dedicated to carrying size 7 shoes
. I am dead serious. The deficit of size 7's in the world is a problem, because so many women wear this size. Enough of them are not being produced. And the pair of shoes that you truly long for never end up being yours, unless you're willing to pay the price.
Okay, so let's say I find my size anyway. I live in Canada. Online shoe shopping, like I said before, is a bit of a "window" ordeal: look, but don't touch. Hell, with online shopping, don't even bother trying the damn things on. Often, Canadians are tricked into paying astronomical fees for anything coming from the US/UK. I'm talking about that secret $30 extra tacked on to your bill. This is the customs and duty fee. I see the pair in a style I have been looking for (story of my life) and I add them to my check out cart, only to find out that the shipping is not actually free, despite what the website advertises. I mean, yes,
Solestruck
is giving me free shipping, but the Canadian government ain't. Most sites fail to
actually
mention in non-legalese that you're going to pay extra border fees at your door, or they pretend that it's not a big deal. The shoes on sale for $100 end up costing $130. You've just been tricked into thinking your shoes were on some sort of "sale". Ha!
If you buy from a Canadian company, chances are the shoes are going to fucking suck. The world needs to wake up, especially Canada and the US, and find a more efficient and wallet-friendly way of dealing with customs and duty. Canada isn't that "international". We're on the same damn continent as the USA. New York is a 12-hour bus ride away, or a 1-hour flight. Buffalo is a 3-hour drive. So don't tempt us depraved shoe-a-holics into driving across the border, only to find that what we came for does not exist.
For the most part, my best shoes came from Europe, and my worst shoes from Vietnam. Some from them came from the USA. I own a lot of shoes "designed" in Sweden and continue to want more. Lately, out of desperation to own a pair of ankle booties from
Swedish Hasbeens
, I began looking for cheaper knock-offs. I came across
DICO Copenhagen
, and well, I couldn't help but share these lovely pairs from the fall/winter 2010 collection with the blogosphere. I don't even want to know if they have my size or how much they will cost. Forget about shipping.
Welcome to my world. Look online, but don't touch. Don't even think about buying or trying. Just dream. Save the picture on your computer, and hope for the best. Maybe one day you'll actually find them, or force else someone to pay for them for you.