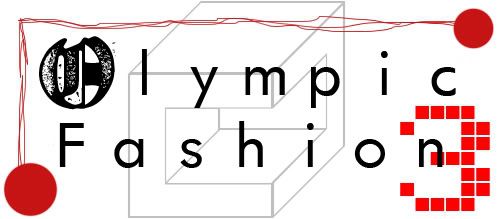 Guys, I couldn't help myself. After the Figure Skating Gala and the Closing Ceremonies, there was no way that I could *not* have just one more Olympic fashion post. I take this seriously, haha. The Olympics are indeed over but the outfits (uhh yeah, and the sports and medals) will be forever etched in our minds. Even for the Olympic haters out there, you loooove it. Enjoy!
don't:

more weird prints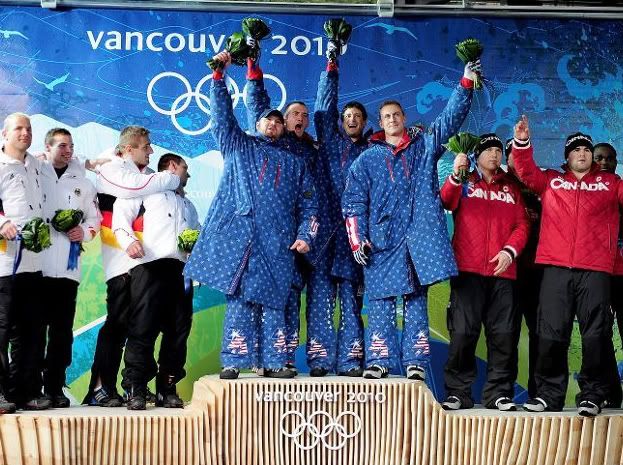 US Four-Man Bobsled Team
Somebody decided that wearing a star-spangled raincoat over star-spangled nylon pajamas would be a good idea. This is concerning, not cutesy. Bedtime, not ceremonies.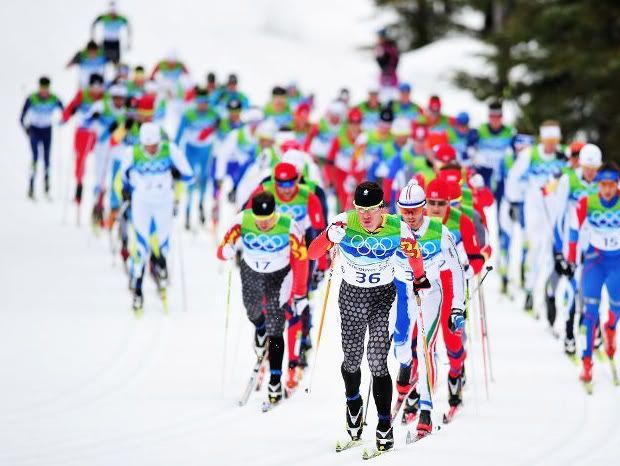 George Gray: Men's 50km Cross Country
Poor Canadian George Gray was 5th in place in this race. It made me sad seeing him cry on TV. But his suit also made me sad. He is so much better than the stretchy suit of ugliness that drags him down.
eurotrazch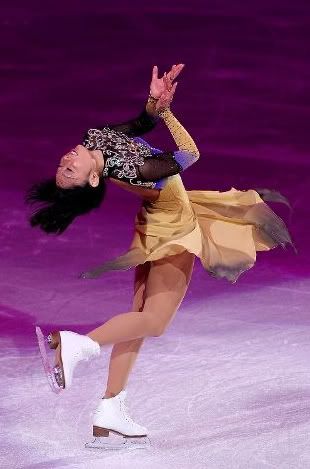 Aliona Savchenko and Robin Szolkowy, Germany // Miki Ando, Japan
Both of these outfits scream of Eurotrash – Aliona's white pants paired with cheap sparkly shirt only reminds me of an outfit you'd see at Roxy Club in Prague. I don't even think the discount rack at Stitches would carry such a monstrosity. Miki Ando looks like a 90s desert disaster – perhaps she was visually channeling "Desert Rose" by Sting or "Sandstorm" by Da Rude. Sandy beige and ruby tones? Weird, and not so natural. I get it, but it doesn't work.
do:

k.i.r. (keeping it real) on ice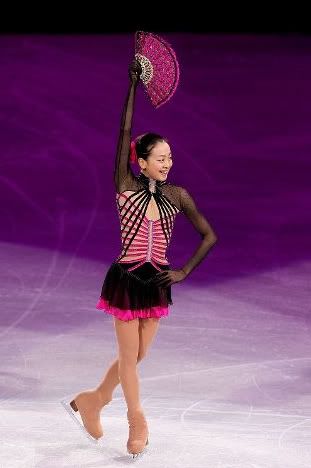 Joanne Rochette, Canada // Mao Asada, Japan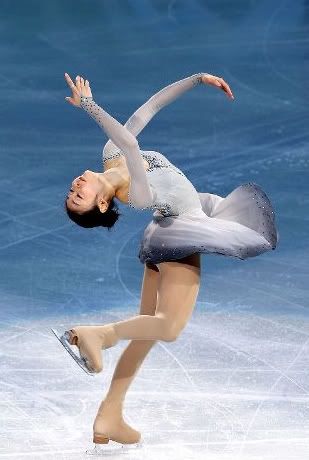 Kim Yu Na, South Korea
Stunning outfits on ice. Good job ladies! Interesting choices. Would.
boots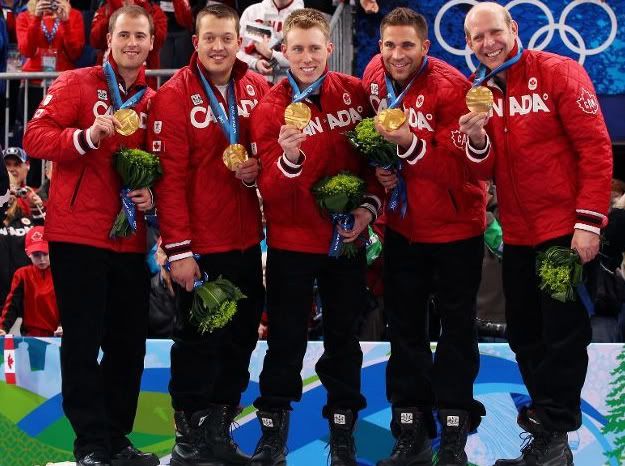 Men's Curling Canada
I'd let the men's curling team step on me any day with those tres gangsta combat-style boots. They definitely stepped all over Norway's team to get gold. Hudson's Bay Company? You have done it again.
good design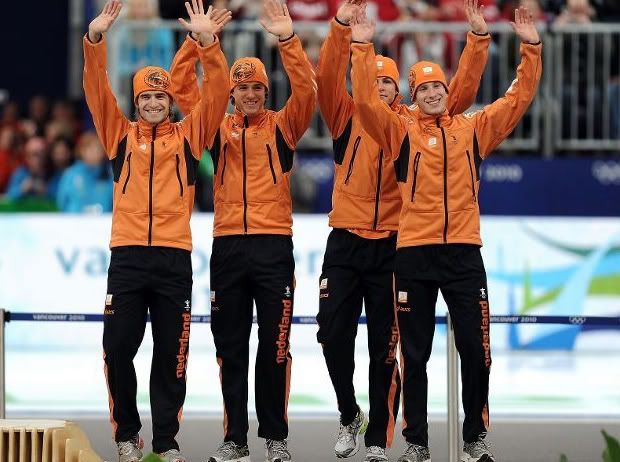 Speed Skating Nederlands
Fuck, how hot do these Dutch men look? This honestly looks like the most comfortable outfit ever, and the cuts of the jackets and pants are flawlessly flattering. Would.
ready to wear: mounties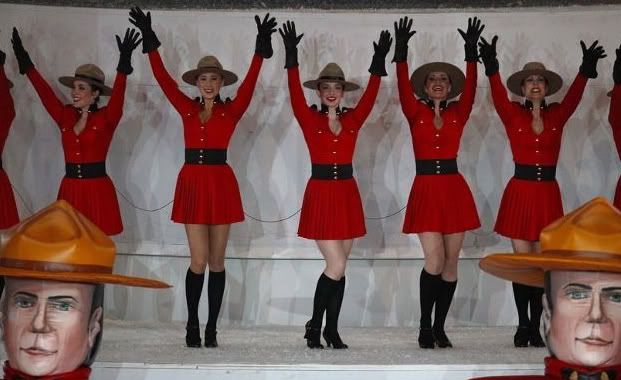 Admit it, you've always wanted to wear a mountie outfit out to town but were afraid of looking too Canadian-clearly-influenced-by-England. This feminine version of the mountie outfit is a modern twist on a classic piece, just how a good "updated" uniform should be. Add a little fierceness and sexiness and you have yourself a winner. Does
The Bay
carry these?!
neil young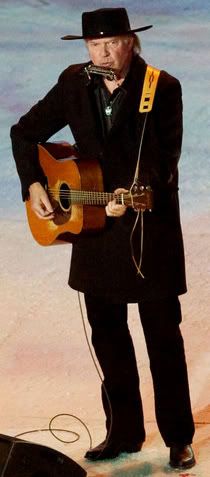 Neil Young is the best folk musician of all time. Sorry. Fashionable? He is beyond that.
undecided




Oksana Domina and Maxim Shabalin, Russia
Still undecided on this Matrix-inspired theme. I love black & shine, but this honestly feels very
Russian
. I could see Russian kids wearing shit like this to a rave, PVC and all. At least the skaters semi-pulled off all the black with an interesting theme and story.