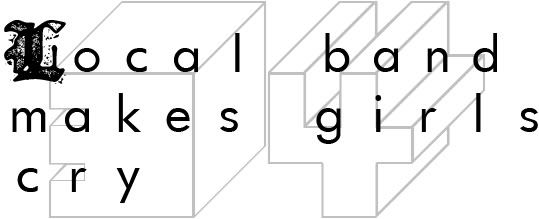 Last Saturday I went to see this band at Rancho Relaxo from Toronto called Bravestation. Not only was every band member super-attractive, but they played solid music reminiscent of Muse, Interpol, Editors and Kings of Leon without sounding like a carbon copy. I have to say that I am surprised by these alt-rock radio-friendly dudes in regards to their presence and talent. Where's George Stroumboulopoulos, NOW Magazine and NXNE? If you're reading this, GET ON THIS BAND. The Rancho crowd loved them off as the band failed to broadcast any imperfections in their live music. So watchout! Southern Ontario, because you've got another thing coming, if you're brave enough to handle it. And Foals, you better watch out too, because Bravestation could totally open up for you on a UK tour. I'm really impressed by the amount of press these young Brockvillians are getting. Maybe it's because they are so gosh-darn tight and on top of that, they can make the publicists
werrrk
for their benefit. Ben Rayner of the Toronto Star even gave them a
good review
– that's generally a sign from the music gods that your career is going to be awesome.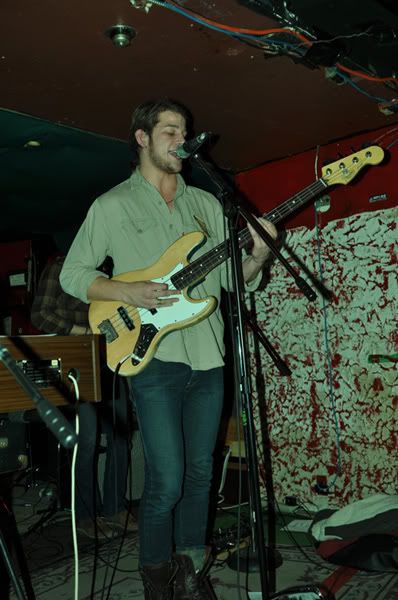 Photo by Daina Little
Honourable song mentions include "Roaming through the Capital" and "Southern Company". Can't you picture yourself driving/biking to these songs? Possibly with the radio on? Eh? Eh?
Listen to the rest here
.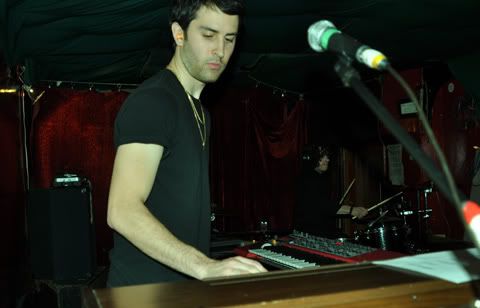 Photo by Daina Little
As for Rancho Relaxo (aka Raunchy Relaxo), well, that's a whole other story. I was glad to see the place packed with all sorts of fun people. Good vibes, good times, and it doesn't hurt that there was Mexican food downstairs.h