PLAY
My first film of the festival was PLAY. It was for 2pm on a Friday and there was no rush line. I felt silly, like, was this film going to be worth it? Well, it totally was and the theatre was packed. PLAY is a Swedish film directed by Ruben Östlund. It feels like the entire film takes place in long-shot. Sitting in third row, I was engrossed by the pace, poeticism and beauty of the film. I appreciated every detail, perhaps because I am constantly feeling nostalgic about Sweden and Denmark.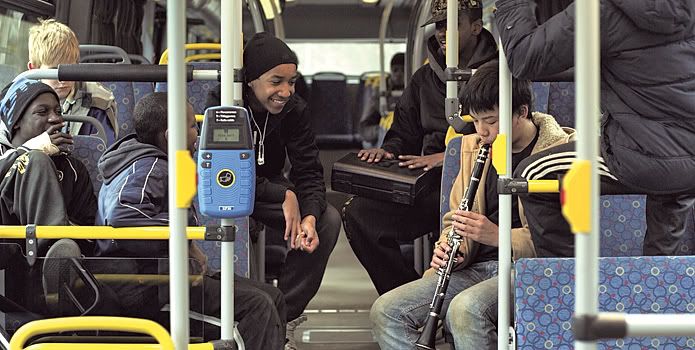 The film was very typical in Scandinavian style with loads of dark humour, almost reminding me of
Songs from the Second Floor
but more jubilant and youthful. The film undoubtedly questions race relations in Sweden, centering on a group of black kids living in Goteborg who terrorize three neighbourhood boys ages 10-14. Steve Gravestock, Associate Director of Canadian (and Scandinavian) Programming at TIFF, said it was one of the most disturbing films he has seen in years, especially the ending, which was so subjective I wasn't sure what to think. This film creates a poignant picture of race and immigration in Europe.
GIRL MODEL
The second film I saw that day was called
GIRL MODEL
, a film about young amateur Russian models that are sent to Japan to obtain "work" with modeling agencies. The film shows a seedy, unregulated side to the modeling business, an industry where hundreds of 13-14 year old girls believe they will make enough money to support their families back home in remote parts of Eastern Europe such as Siberia.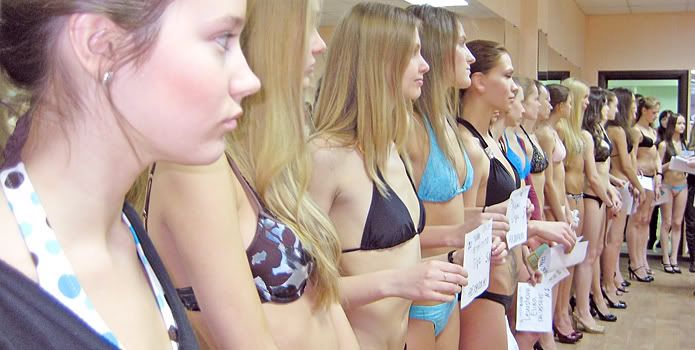 The documentary follows model scout Ashley and her quest to find the "perfect" girl for the Japanese market. The perfect girl cannot be too tall and must be almost childlike with wide eyes and high cheekbones. We find out that Ashley herself was once an international model and she "hated" it. In fact, she hates scouting, despite being able to travel around the world in search of Japan's next top underage model. We end up learning more about Ashley's problems than expected. At the premiere Q&A, one audience member asked, "Is Ashley really that crazy in person?" Dra-ma! GIRL MODEL is a must-watch for anyone interested in the fashion industry.
SURVIVING PROGRESS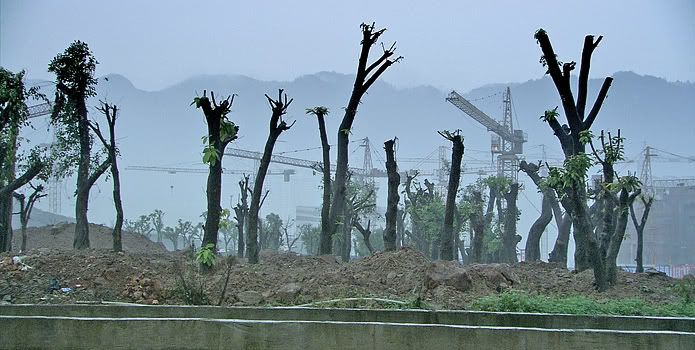 Produced by Mark Achbar (
The Corporation
) with Martin Scorcese as an executive producer (!), this film is based on the book "A Short History of Progress" by Ronald Wright. The book is life-changing, indeed, and the movie lives up to the same expectation. David Suzuki, Stephen Hawking, Jane Goodall and Margaret Atwood deliver outstanding interviews in the film with insight that will haunt audiences everywhere. Over-consumption comes with a consequence, innovation comes at a cost, and our civilization – bound by progress traps – is destined to fail much like the Romans, Incas and Mayas once did. This film is
engrossing
; it is a must watch for every person living on planet earth. I would have cut out a couple of scenes, making it shorter and tighter, but fuck it, at the end of the day, you need to see this film. Even if you are apathetic, at least acknowledge what is happening around the world right now by watching
SURVIVING PROGRESS
. It will make its way into your workplace, your classroom, your Netflix account, your theatre, and your university, just like
The Corporation
did.
File under:
The Corporation
,
Manufactured Landscapes
,
An Inconvenient Truth
,
Inside Job
.
ONCE UPON A TIME IN ANATOLIA
I seemed to have been aiming to view artsy, slow, pretentious films this year. After much hype from Cannes, I finally got around to seeing Nuri Bilge Ceylan's latest Turkish flick,
ONCE UPON A TIME IN ANATOLIA
. I expected it to be something along the lines of Fatih Akin's films (
In July
,
The Edge of Heaven
,
Head-On
) but it was closer to
No Country for Old Men
, clocking in at just under three hours. The first 90 minutes of the film were ridiculous. Literally, nothing happens; a bunch of dudes and cops look for a body in the countryside during night time, bantering back and forth. I became impatient as the person fell asleep next to me, nodding his bobblehead from left to right.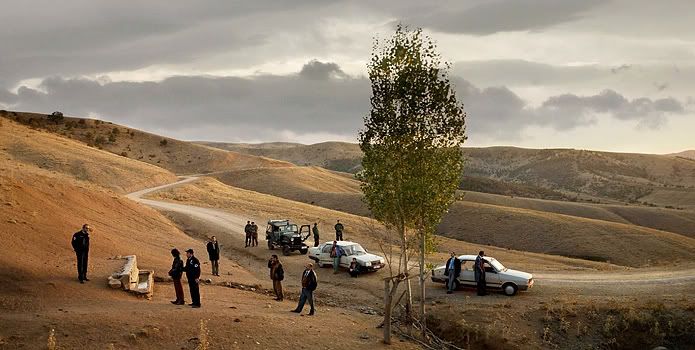 Finally, the plot changes. Guy's head is still sleepily bobbling, distracting and slightly offending me. Finally, it becomes daylight in the film and new characters are introduced. FINALLY, we start to discover why these men were looking for a body in the first place. The film unravels like a chess game; quietly suspenseful, packed with ulterior motives. I cannot reveal the plot; it has plenty of twists and turns to surprisingly keep you awake. Is it worth the three hours? If you're a cinephile/film snob, then yes. Sleeper hit of 2011!
See part two of my reviews from TIFF 2011.