Realization of the day: The most I want to spend on a casual dress is $200, and I would like to avoid polyester. The dress would be special, not an item you wear every day, and something you cherish for decades.
$200. Not always, just once in a while. This is coming from someone who is usually broke, and whose mother is a seamstress. This is also coming from someone who goes to Fabric Land to touch natural fabrics and says, "Yes, I WILL learn how to cut patterns better! Yes, I WILL avoid polyester for life! Fuck paying for clothes! I just need a personal tutor..."
I start to online window shop when I receive a 40% off email from Swedish designers and master drapers
Acne
. In reality, I don't think I have ever purchased a dress for $200 except as a bridesmaid this summer. Clad in clementine, the dress was perfect was it not polyester and satin. I would wear it out in a heartbeat,
and
I managed to keep it wine-stain-free. But you know, in case I ever get a real job with a real salary, I would consider these Acne dresses. Only two of them contain polyester, but the styles are irresistible. Clad me in tencel, silk, modal, and wool! See also: rayon, linen, cotton, cashmere...
I am 5'0", by the way, unlike most sultry Swedes who model Acne clothing. Will my body find chemistry in the clothes? My credit card can only tell.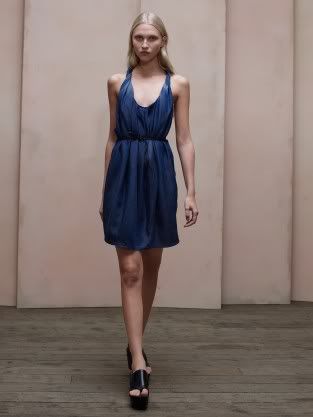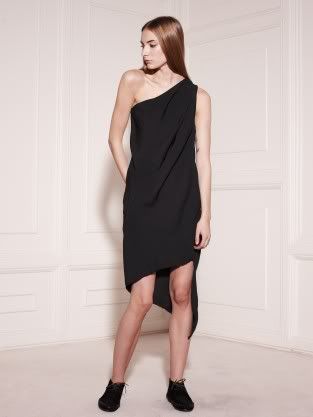 $162, 100% tencel; $174, 100% polyester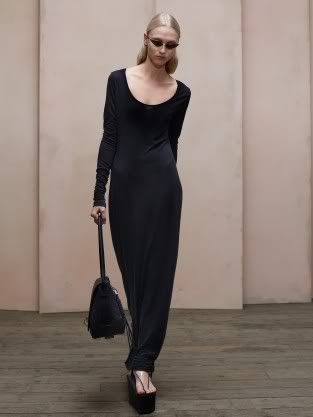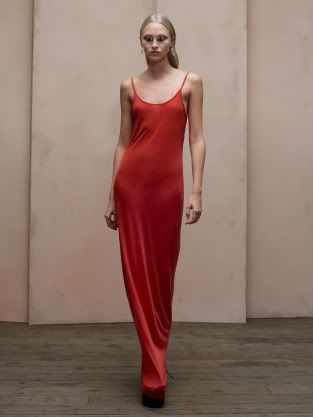 $90, 100% tencel; $102, 100% tencel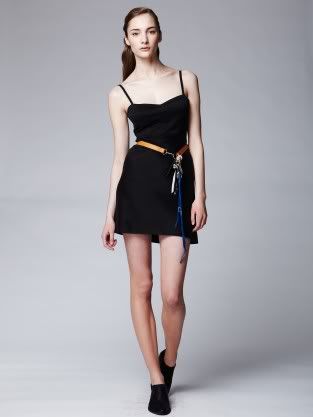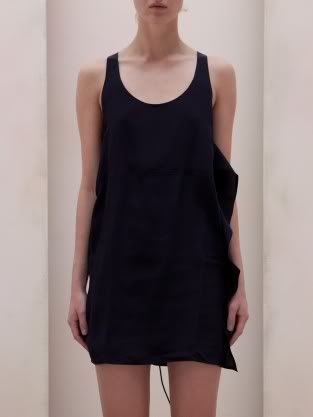 $190, 100% silk; $174, 100% polyester



Click on images for a direct link to the Acne Outlet, if you dare.