Let's face it, 2010 was a pretty shitty year. It was the year I graduated university, and it was the year I traveled least. I did not make a lot of money doing what I loved; it was the year of odd jobs until I scored a few internships in Toronto's film industry - both of which were great, filling me with hope for this quarter-life crisis, post-grad life. Many successes and commitments were achieved - some on my behalf, some not - mostly by Kanye West. I can only hope that 2011 will be filled with tons of surprises for the better.

2010 was the year of ridiculous noteworthy news: the g20 in Toronto this summer caused a lot of suffering; the oil spill was the most depressing, suicide-inflicting news I had heard in a long time; Rob Ford was elected Mayor of Toronto, forever threatening efficient public transport in the city; Paul the Octopus died; MTV canceled the City; tuition fees rose in England from £3,290 to £9,000, and so much more.

Enough about me and the real world, let's look at the media's top moments.

1. BEST FILMS



Black Swan
Natalie Portman is chosen to play the Swan Queen in
Swan Lake
, and the only way she can become a truly fantastic performer is to lose complete control. Her dark side emerges as the bad guy in this striking, stunning and engulfing film.
Waste Land
Brazilian artist Vik Muniz documents the largest landfill in Rio de Janeiro where he finds a group of very characteristic recycling pickers. Muniz encourages the pickers to make their own large-scale portraits out of recyclable items from the landfill. The portraits end up in London for an auction at Phillips de Pury, and the recycling community uses the money to change their lives forever. An underrated film that makes us realize how much garbage can say about our identities.
Catfish
Ariel Schulman receives paintings of his photographs from a young girl. After communicating with her through email for some time, he falls for her older sister Megan. He decides to visit Megan in her hometown Michigan, despite his suspicions about her. The viewers are in for a shock that is totally out of left field, with blatant commentary on how one can control his/her identity through the internet. Fake or not, a huge lesson is to be learned through this film.
Les Amours Imaginaires
21-year-old Montreal filmmaker Xavier Dolan surprises the hell out of us with his second feature film that follows two hipster friends and their jealous relationship with beckoning newcomer Nico. Beautifully shot and reminiscent of French New Wave and the director Tom Ford, Dolan will make his mark on Canadian film. Plus, the soundtrack features The Knife and Fever Ray. How else can I convince you to see this?
2. BEST MOMENTS IN FASHION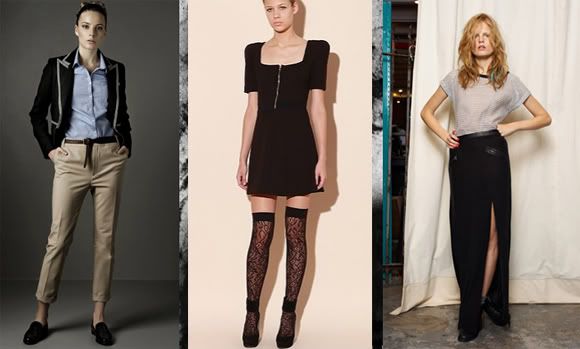 Clean and classic
Influenced by
Mad Men
costume designer Janie Bryant and French fashion designer Celine, the year has seen a palette of clean, simple and well-designed clothing, ranging from classic camel-coloured pea coats to flattering straight leg pants and comfortable, well-combed cardigans. Men have started to dress better thanks to stores like Banana Republic and people like John Hamm. Women have started embracing their curves in a-line dresses cinched at the waist, and their lips with deep red lipstick. Thanks Marc Jacobs, Louis Vuitton and Christina Hendricks!
Urban Outfitters' AROUND THE WORLD collection
This year, Urban Outfitters brought some lesser known designers mainly from Europe to their online store. Designers ranging from
Madras by A.P.C.
,
Le Mont St. Michel
, and
Stolen Girlfriends Club
highlighted a new era for Urban Outfitters, with lower-end designer prices and unique looks in cashmere, merino, silk and angora. Scandinavia influenced the collection with designers such as
Stine Goya
,
House of Dagmar
,
Minimarket
, and
Wood Wood
. It was easy for these designers to stumble and confuse you into using your credit card, because you knew that the quality would be impeccable.
Rag and Bone pre-fall 2011
Aside from
Proenza Schouler
and
Vera Wang
, Rag and Bone blew me away with their effortless combination of structure and drape. David Neville and Marcus Wainwright were quoted as saying, "When in doubt, use leather," which is a philosophy that worked extremely well with this lightweight, adaptable collection. A collection for "real girls" in the city, they say.
3. BEST ALBUMS

Caribou - Swim
I saw Caribou live this year in Toronto. Two weeks later, I saw him again in Houston. I don't care to see live bands in such a short amount of time, or even twice in their lifespan, but Caribou had converted me with this surreal album that sounded like nothing I had ever heard before. I continue to listen to this album on repeat, having difficulty choosing which track is my favourite.
M.I.A. - MAYA
I unexpectedly fell in love with M.I.A.'s latest album. It is annoying as fuck, but not more than her past albums, and that's why I like it. It's the only M.I.A. album on my iPod with
all
the tracks on it. I want to freak out to this album over and over again. Beat someone up to one song, maybe dance to another, run as fast as I can to the next, and enter a hazy smoke-filled room afterward. Fantastic.
Kanye West - My Beautiful Dark Twisted Fantasy
Honestly, I don't need to talk about why this album is the greatest thing ever. I am blown out of the water, track after track, except for "Blame Game", my least favourite song. Honourable mentions: "Dark Fantasy" (for its haunted muppet-like chorus), "All of the Lights" (because Rihanna is amazing), "Monster" (mainly for Nicki Minaj's verse), and "Lost in the World" (featuring Gil Scott-Heron, need I say more?).
Arcade Fire - The Suburbs
An album came out this year, and it was all about my life, my upbringing, my hopes, my dreams, my youth. Lyric after lyric described how I grew up in a boring, bustling suburb. This album is the anthem for all of those kids affected by poor urban planning and malls. Each haunting song reads like a story, making mundane landscapes seem interesting and full of character. The Arcade Fire has perfected pure innocence for that reason.
4. BEST YOUTUBE GEM
Antoine Dodson: Bed Intruder Song
I sang this song way too much this year. I know all of the lyrics, and would be pleased to hear it on New Years Eve. Thanks.
Insane Clown Posse - Miracles
Possibly funnier and more amusing than Antoine Dodson, because it's outwardly and militantly clueless about science. Adults who don't understand how magnets and rainbows work do exist in this world, and they shockingly extend beyond ICP. A true gem in the world of comedy, without trying to be funny at all.
5. BEST REASON TO GET A TWITTER ACCOUNT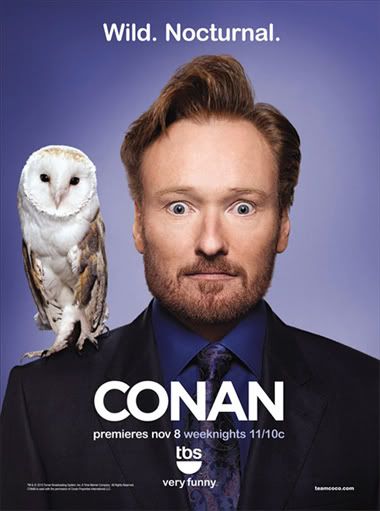 whitegrlproblem
This mysterious twitter account finally explains the world of people like Kim Kardashian, Lauren Conrad and Miley Cyrus without saying it outright. Oh, and maybe it explains my irrational thoughts a little bit, too. A hilarious read that will make you feel better about yourself.
conanobrien
Conan and I are meant to be, and this twitter account illustrates every reason why I could love such a gangly, tall, self-deprecating ginger. Did I mention he's an Aries?
680newstraffic
This is the most useful twitter account ever for commuters. Like seriously, this is what twitter is meant for, not #MTV, or #Kraft Dinner. This is twitter put to work, with #real, #hard-ass #information in #small doses. For 2011, #nobodycareswhatyou'redoing, unless you're
680 News
.
6. BEST WEBSITES

Tonematrix
Make your own music with dots. JUST TRY IT! So much fun!
Variations on Normal
A highly creative blog by Dominic Wilcox and all the stuff he creates out of more stuff, without wasting other stuff.
Refinery 29
Refinery 29 is the fashion blog I have been following the most this year, and it's because they have awesome coverage, good style advice and ideas, and lots of fun pictures of fashion collections and street stylish babes. The best part? It's not even boring. Somehow, R29 makes it all seem original and fresh. Plus, they kinda make me wanna do my hair and buy lots of things from Sephora. Writing for 29 = Dream job!
Ignant
I can't understand a damn word on this website (it's in German), but it has lots of pretty pictures that I want to emulate. Ignant is totally an inspiration blog for us creative people with so many ideas and not enough time or connections. The clean layout is a major plus.
7. BEST ARTICLES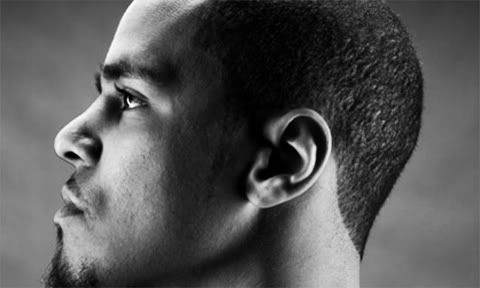 The End of Men
An extremely relevant article written about the rising power of women in the workforce with a clear emphasis on money and the middle class. The article chronicles the (unfortunate) fall of men as well, and how middle class men are unable to keep up with the trend. Women are slowly becoming the main breadwinner in many new families, and this article illustrates the pros and cons of this emerging trend. A well written expose without being pro-feminist or anti-men.
Straight Outta Comp 101
A writer who has never listened to hip hop primarily discovers the genre through reading "The Anthology of Rap" printed by Yale University Press. Fascinating, adorable, and an easy sell to culture junkies (like me).
Interns: Experience or Exploitation?
As many new graduates enter this shady workforce, many are encouraged to partake in internships that pay very little or nothing at all, all under the name of "experience". The fact is that many "assistant" full-time jobs are being canceled to accommodate the rise of internships. How much is too much? When will companies that make millions of dollars be legally penalized for hiring on interns, and not even paying for their Metropasses? This Toronto Star article says it all, including legal dilemmas, and perspectives from students who want more from their internship besides filing papers and entering data.
How to Dress for Parties without Freezing
Dress Code, my favourite column on Jezebel.com, hit the nail on the head with this article. Time after time, I am disgusted to see fellow women without stockings while peep toe shoes in the dead of winter. Have you no respect for yourself? You can look just as sexy wearing a lot of cashmere, sweater dresses, or boots. Or perhaps fleece-lined tights? Promise they won't make you look bulky!
8. BEST PERSON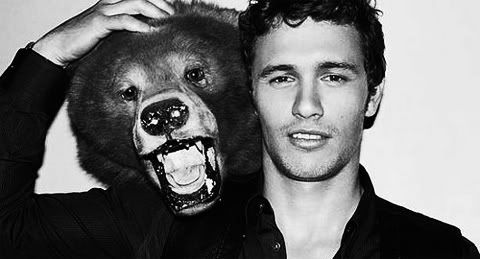 James Franco
New York Magazine recently wrote an 8-page article about enigmatic James Franco
. This is why I love him: he is an actor, he has a B.A. from UCLA, he is enrolled in 4 graduate programs (NYU for film, Columbia for writing, Brooklyn for writing, Warren Wilson for poetry), he will have a p.h.D in English from Yale, he takes design courses at Rhode Island, and he is a published author whose work has been featured in an art show in NYC. Basically, James Franco is the dream version of myself in man form. Begin the process of finding out why he is so amazing, and check out the NY Mag article
here
.