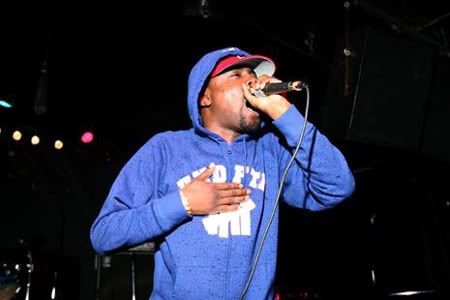 Wale: Attention Deficit Wale (pronounced WALL-EH) has convinced me that he is an intelligent rapper that is far from obnoxious. After producing 5 mix tapes, he knows what a sick beat sounds like, and has included respectable production into this 2009 LP including songs featuring Lady Gaga ("Chillin"), Gucci Mane ("Pretty Girls"), and oodles of contributions from Jazmine Sullivan, K'Naan and Pharrell. Previously he has been compared to Drake, but he has higher quality writing skills; meanwhile, Drake could use a creative writing class or two (and hey, maybe I can join him...snicker). Wale, you are vivacious as fuck. You make ordinary people love hip hop. DON'T STOP!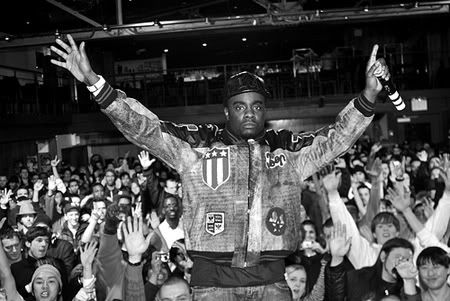 Surfer Blood: Astro Coast During
NXNE
I was dying to see this band for all the hype. On the way to Wrong Bar we ran into these fellas in a cab and they told us to get in even though the cab was full. Yeah, awkward. We get to Wrong Bar and – wrong – we arrived with cash and without passes. The show wasn't meant to be and the night was not on our side. But after listening to Surfer Blood copiously afterwards, I can say that I already love them. They have hints of Arcade Fire's charm ("Harmonix") with sharp doses of Built to Spill and Vampire Weekend. The vocals are a mash-up of Thursday and ATDI; for anyone who is "over" their emo phase, you might dig Surfer Blood for their ability to remind you of your teenage years. Most importantly, Surfer Blood is an updated version of Weezer AKA what Weezer should be sounding like now but instead they sound like crap. It's the whole "You take your car / I'll take my board" mentality of this Florida band that I love so much and all those Rivers-esque feel-good oh oh ohh's. Such good, chill summer music that makes me want to wear cut off jeans and a black t-shirt for the rest of 2010.