In Vietnam it's not easy to download or stream tracks because the internet connection is not very stable, but with the help of Grooveshark streaming (best website ever) and the occasional Pitchfork visit, I have discovered new music. This is what I can't stop listening to these days.


Wildbirds and Peacedrums: Heartcore and The Snake
I discovered W&P a few months ago but I just need to mention how fucking awesome they are right now. Moreover, I can't get over how much Mariam Wallentin could totally be my doppleganger. A husband-wife duo from none other than Goteborg, Mariam's voice chill me every time because there is a tiny hint of Karin Dreijer Andersson in those vocal chords. Simplistic folk paired with raw orchestration and rolling drums make for WB&PD's original sound, which led the artists to an Årets Svensk Jazz award in 2007.
jj: jj n° 2
jj is a side project of the edgy Tough Alliance, mein lovers from Goteborg: city of love and music. After hearing only one track, I am taken aback by this project. Can't wait to hear the entire thing. Listen to
"Ecstacy"
which, much to my enlightenment is sampling "Lollipop" by Lil Wayne but doing it with all that Svensk class, style and grace. Ooh child.
Affictionados/Oh No, No Decks
Affictionados is not new to me. He is my friend Carl (aka Carlsgatan) from Malmo, Sweden. Back in Copenhagen, I took a class across the bridge in Malmo in which I had to interview local musicians, DJs, producers and promoters for a research project. Carl was nice enough to meet up with my group and I to spill the beans on the scene. For some reason I am really enjoying the lounge essence of his music these days and the quality of production he brings to his mixes. Not to mention, he DJs some really mean funk in the emerging cafes and clubs of Malmo. You can download his collections and single tracks
here
.
Phoenix: Wolfgang Amadeus Phoenix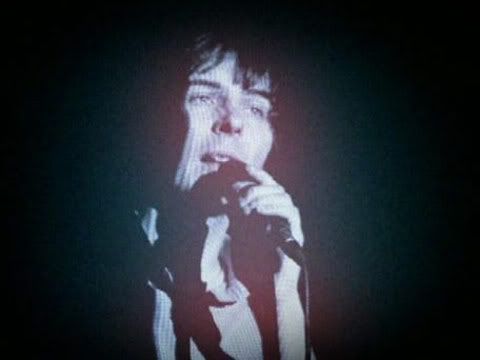 I find something sexy about Phoenix that the Strokes lost a long time ago. Maybe it's because they're French. I thought rock revival was "over" but when I listen to the latest album by Phoenix, I feel as though they bring a fresh perspective to the genre. At first not a fan, their catchy tunes grew on me because I was bored of everything else. This is their fifth full-length release, and unlike the American version of their music - The Strokes - the newest album actually sounds
good
. The singles "1901" and "Lisztomania" bring me back to my high school days of eating freezies on church stairways in the Annex and thinking about what Karen O is wearing.
Peter, Bjorn and John: Living Thing
I am really hooked on some of the tracks of Peter, Bjorn and John (aka Peanut Butter and Jam), god damn. I will have to hear the whole album to make a decision, though. I'm just really obsessed with their videos by my favourite director, Andreas Nilsson, especially "Nothing to Worry About", a painfully annoying and addictive song.