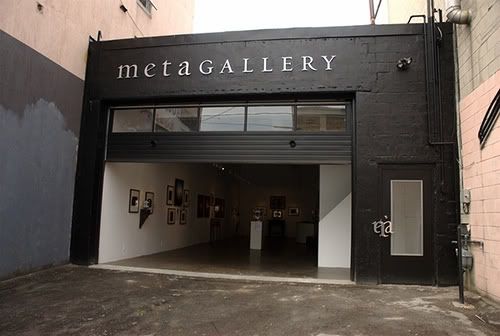 Folks. Everyone. Listen. ¡Oye! This is the LAST WEEK of California artist Wayne Martin Belger's
"In Death I Bloom: Photographic Journeys from Creation to Destruction"
exhibit at the
Meta Gallery
in Toronto (
124 Ossington Avenue
, at Queen West). If you want to see some of the most impressive work at
Contact Festival
2010, you do not want to miss this. And while you're in the neighbourhood, check out
Pizzeria Libretto
, Toronto's best slice of pizza. Sorry, I just had to add that in there.
I have never seen art more authentic, real and raw than Belger's. His project is true "art", and in addition to that, it is science. It is design. It is conceptualization at its best. It is amazingly mind-blowing. Belger creates every one of his pinhole cameras and takes a picture with that camera relevant to the design of the camera. He uses materials such as aluminum, titanium, bronze, brass, HIV-positive blood, copper, steel, insects, animal and human parts (deceased) and pages of ancient scriptures (the Koran, the Bible, the Torah), only to name a few, to construct beautiful, thought-provoking cameras.
An example: Belger made a camera with two valves of HIV-Positive blood. His subjects in the photos captured with this specific camera were all HIV-Positive.

The photo...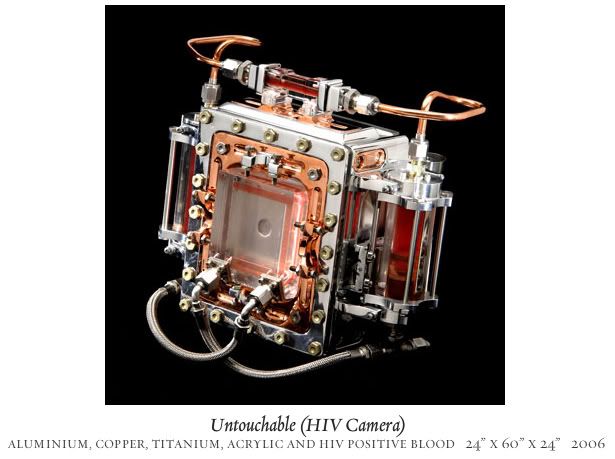 And the camera.
(Question: Where does one find HIV-Positive blood?!)
"There is no barrier between [the pinhole and the photo emulsion on the film]," he states. His pictures taken with these special cameras are authentic in that there is no light manipulation, a true representation of "light and time".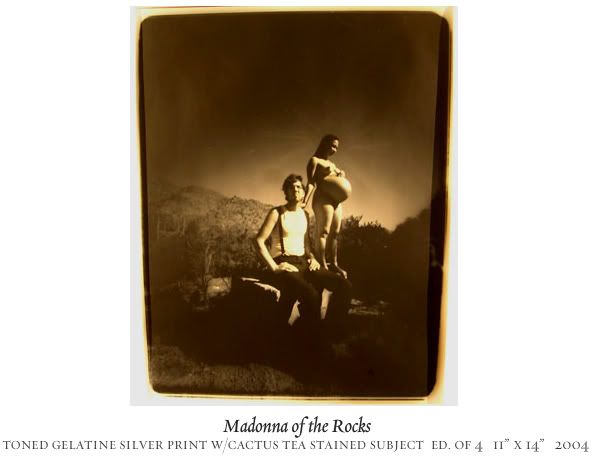 I believe this is a photo from Belger's "Heart Camera"...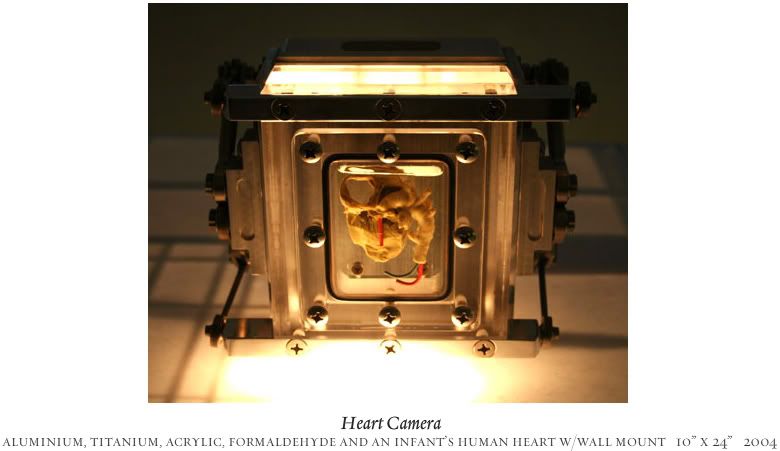 This is the camera. It is made with a fetus heart; the fetus was his twin brother who had died, while the camera captures images of a pregnant woman.

Belger's cameras are beyond anything I've ever seen, but the photographs taken are equally as stunning and ripe with meaning. The camera and the photograph work within a symbiotic relationship. But his photographs wouldn't mean much if the cameras were not there on display with them. In this, Belger's work is the richest. You're really not looking at a photograph with his work, but something much more deeper and meaningful. Something I have not witnessed in a gallery before.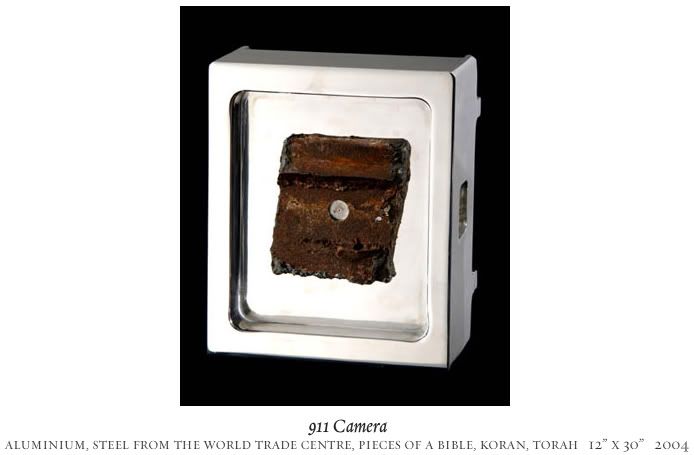 A camera made of scraps from the world trade centre on 9/11 and religious scriptures, for added controversy.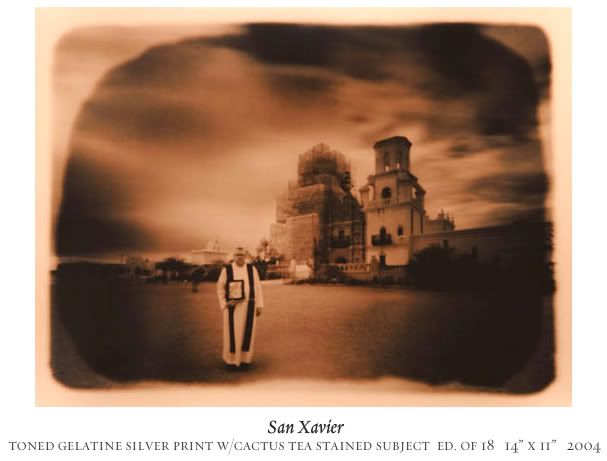 Unsure if this is from the same set, a photo concerning religion. Belger has included many photos including Tibet and even made a camera out of a 150-year old skull from Tibet.
The Meta Gallery is open Wednesday - Saturday 12 - 6 pm and Sunday 12 - 5 pm. Address: 124 Ossington Avenue, Toronto, ON. Join their facebook group for more updates.